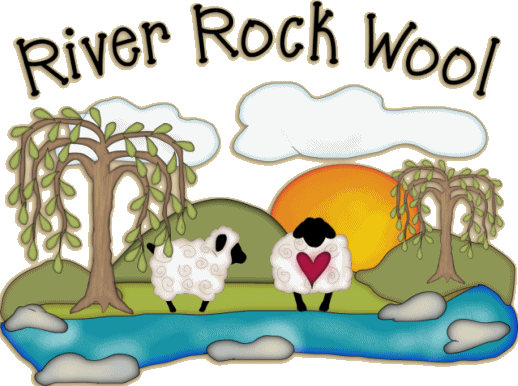 ~click to enter~
Click on the above River Rock Wool Logo to Enter into River Rock Wool's Rug Hooking Supplies.
Hand Dyed Wool, Bolted Wool, Ritchie Hooks, Spring Prodders, Wooden Prodders, Collapsible Stools, Cutter Stands, Rug Hooking Frames, Books, Punch Needle Patterns, Cameo Punch Needles, Valdani Floss, No-Slip Lap Hoops, Cameo Fabric Glue, Mistyfuse, and Woolski Information.

Thank you for shopping with River Rock Wool.

Content Copyright 2008 River Rock Wool
Website Design By Gone Country Graphics, inc